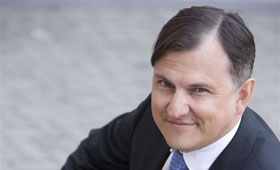 Ask our legal expert!
Gencs Valters
Claim your FREE copy
Doing Business Guide in the Baltics.
Tax services in Latvia
Tax services are one of our core practice areas since the very foundation of the law firm. Our law firm has been recognized by our clients as first tier tax advisor in Latvia. Since 2008 we are also providing tax services in Estonia and Lithuania.
We offer tax advice in international and domestic tax planning, tax litigation, market entry strategies and cross-border tax issues. With our deep knowledge of taxation we are able to offer a truly comprehensive legal service also in other practice areas, such as mergers and acquisitions in Latvia, Lithuania and Estonia..
Before commencing business activities in Latvia, it should be noted that all income derived in Latvia is subject to corporate income tax 15%. There are thin capitalization and transfer pricing rules applicable, as well as there is withholding tax on certain categories of outward payments. However, a recent and attractive possibility is to reduce taxable income by deemed interest rate on retained earnings. That is, companies are able to reduce their effective tax rate, if their shareholders do not distribute retained earnings. Additionally, carry loss forward period is five years.
Another recent development is Micro-Enterprise Tax. This type of tax may be applied on small companies and sole proprietors, whose turnover does not exceed 100 000 EUR per year and who meet several other criteria regarding number and remuneration of employees. The tax rate is only 9% on turnover and it includes corporate income tax, social contributions, personal income tax and other labor related contributions.
In general, VAT registration is mandatory for companies or persons, whose turnover exceeds 14 000 EUR. Different thresholds are applicable for certain categories of goods or for international or intra-Community transactions. Related companies may establish a VAT group by pooling their obligations and rights, while communicating with Latvian tax authority.
For further assistance on tax planning, please contact our law firm.
The full list of fields of our expertise in taxation is as follows:

Tax planning and optimization in Latvia

Tax litigation in Latvia


International cross-borders transactions in Latvia


Value added Tax (VAT) in Latvia


Social Security in Latvia

Corporate income Tax in Latvia


Withholding Taxes in Latvia


Personal Taxation, including filling of Annual Tax returns for expatriates in Latvia


Representation before Tax authorities in Latvia

Appeal of Tax assesments in Latvia

Preparation of declarations in Latvia


Arranging residence certificates according to double taxation agreements in Latvia


Property tax in Latvia


Payroll taxes in Latvia


VAT representations and registrations in Latvia

Excise tax in Latvia


Packaging tax in Latvia


Natural resource tax in Latvia


State dues in Latvia


Land transfer dues in Latvia

Tax audits in Latvia


Accounting consulting in Latvia

Value added tax in Latvia


VAT in Latvia

VAT registration in Latvia

VAT registration in Baltics

VAT representative in Latvia

Value added tax registration in Latvia

Value added tax fiscal representative in Latvia

Value added tax representative in Latvia

Double taxation treaties in Latvia

Transfer pricing in Latvia

Holding companies in Latvia

Dividend taxation in Latvia

Royalty taxation in Latvia

Permanent establishment tax in Latvia

Independant services tax in Latvia

Dependant services tax in Latvia

Interest tax in Latvia

Business profit tax in Latvia

Income from immovable Property tax in Latvia

Taxation of income Law in Latvia

Tax on capital in Latvia

Exchange of tax information in Latvia

OECD Model tax in Latvia