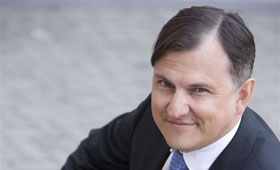 Ask our legal expert!
Gencs Valters
Claim your FREE copy
Doing Business Guide in the Baltics.
Minimum wage in Lithuania will increase from July 1, 2015
The government has approved the proposal submitted by the Ministry of Social Security and Labour to increase minimum wage following July 1, 2015. The new monthly minimum wage will be equal to 325 EUR, while the hourly wage will increase up to 1.97 EUR. The changes will require 14.4 million EUR of additional expenditures from the state budget.
Lithuanian businessmen are doubtful whether the economy of the country is ready for changes. After all, the last time minimum wage was increased in the end of 2014, before the country joined the Euro zone. However, the Minister of Social Security and Labour claims the changes were dictated by improving economy.
These changes will also affect migration requirements in Lithuania. From July 1, 2015, there will be an obligation to receive a salary which is equal to at least 325 EUR in order to apply for residence permit.
The pensions will also be increasing from July 1, 2015. Basic pension will be equal to 108 EUR, while the new maximum amount of pension will be 236 EUR. In order to implement the changes the Social Security Fund has already set aside 22.86 million EUR in its' budget of 2015.
Lithuanian minimum wage continues to be the lowest in all three Baltic states. For instance, in Latvia minimum monthly wage is 360 EUR (hourly wage 2.166 EUR), while in Estonia this number is as high as 390 EUR (hourly wage 2.34 EUR).
Jovita Valatkaitė
English speaking lawyer the Gencs Valters Law Firm in Vilnius, practising in fields of Corporate and Commercial law in Lithuania, Latvia and Estonia.
T: +370 67 24 0090
F: +372 67 24 0091
To find out more about starting a business in Lithuania, please contact our English speaking solicitors in Lithuania at info@gencs.eu