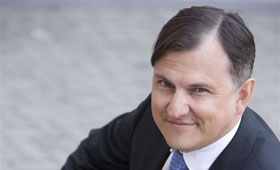 Ask our legal expert!
Gencs Valters
Claim your FREE copy
Doing Business Guide in the Baltics.
New EU trademark regulation
EU trademark regulation No 2015/2424
As of the 23rd of March 2016 the Office for Harmonisation in the Internal Market will be renamed to the European Union Intellectual Property Office (EUIPO) by the Regulation (EU) 2015/2424. The aforementioned renaming is not the only change as the Community trade mark will become the European trade mark.
Besides the name changes the Regulation aims to modernize the Intellectual Property trade mark system to the Internet age as well as otherwise improve its effectivess. As established by the Commission's "A Single Market for Intellectual Property Rights", all intellectual property rights are crucial to the competetiveness of European companies in a knowledge-based economy. Naturally,the foundation of the need for EU wide intellectual property protection is in Article 118 of the Treaty on the Functioning of the European Union (TFEU).
The European Union trade marks do not replace National trade marks, and it is up to the applicant whether or not they apply for an EU wide or national trademark, or both. A substantial amendment was made to the definition of a trade mark, as under the prior Council Regulation (EC) 207/2009 it was required that a trade mark should be have graphic representability, however, this requirement has been removed by the new Regulation.
A clear improvement is the clear defining of the tasks of the newly found EUIPO office, which makes for a more transparent system, as well as increasing legal certainty. Furthermore, the new Regulation defines the legal cooperative framework between the industrial property offices and the EUIPO office, which in turn promotes the combining of practices and thus forming common tools. In addition the increased cooperation provides other benefits such as the creation of common databases and portals, sharing technical expertise as well as data.
Moreover, the EUIPO office fees have been thoroughly reworked resulting in a decrease in costs payable as fees to the office. For example, the EUIPO office may not charge fees for communicating information or opening files for examination. In addition, the fees for renewals have been considerably reduced by the new Regulation.
In conclusion, the new Regulation 2015/2424 considerably updates the European Union's intellectual property while building on the solid foundation of the prior regulations, thereby improving the protection of intellectual property across Europe.
To find out more about european trademarks, please contact our English speaking solicitors at info@gencs.eu.
T: +371 67 240 090
F: +371 67 240 091